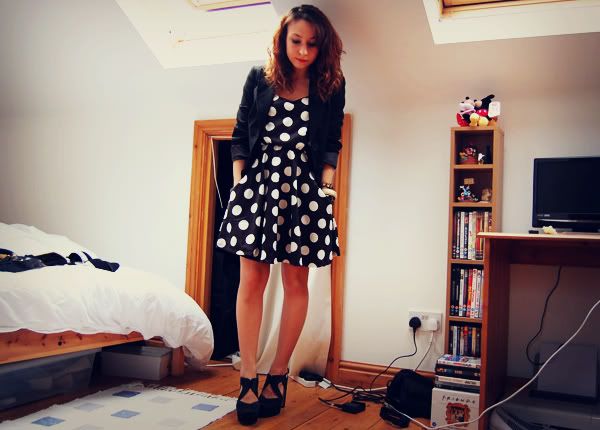 Hope everyone is well and your exams are going okay. I have one more left now… 8th of June Cinema Studies on the topic of 1980s British Cinema.. So I am watching
Trainspotting
as we speak! Ewan Mcgregor is fantastic!
This is what I wore to an Elton John concert Saturday night, I am not a big Elton fan but he owns half of my boyfriends life long football team Watford, and they are rubbish and are almost bankrupt so Elton John played to raise money. Sorry that this isn't an interesting post been really busy recently with exams and work! However I am going back to my parents house for a week on Monday, much deserved rest from Nottingham even through i'll be revising for this cinema studies exam the entire time, apart from Thursday as my Dad has a dream to climb Mt. Snowdon in Wales and well I have agreed to accompany him! Wish me luck!
BLOGLOVIN' when I get 100 followers on bloglovin' I will be holding a giveaway!