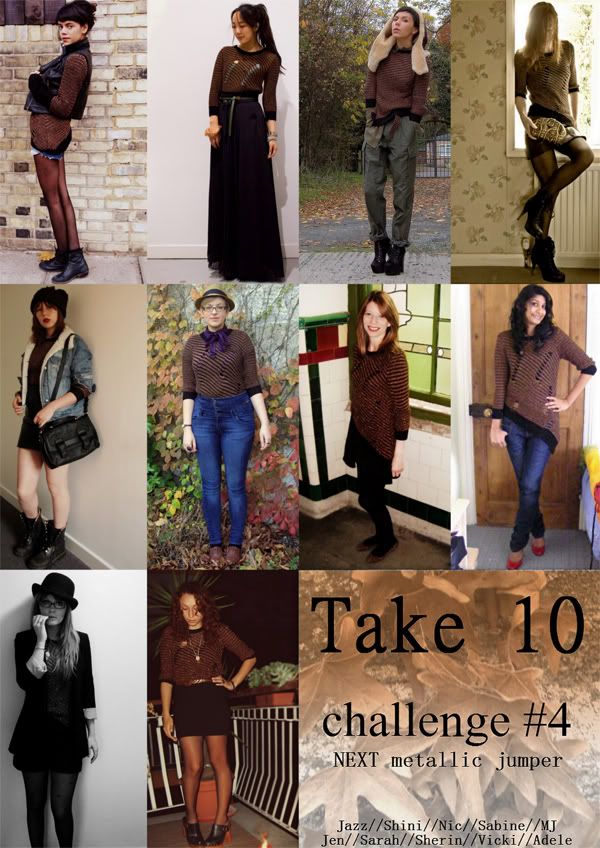 Next up:
Metallic Jumper
–
NEXT
So… we all had a bit of trouble with this jumper. I personally will never wear this again. I wasn't happy with any of the outfits I came up with and even this one I think I should have done better! But after I saw everybody else's photos I was so impressed! I really think we worked this one guys! – Good Job!
You will notice that there are a few changes in the Take10 line up, this will continue in the next few months! But for this challenge I would like to welcome Jazmine from
http://jazzabellesdiary.blogspot.com/
, I was lucky enough to meet her at LFW in September and I really think she is great and has a fantastic style!
What do all you guys think of the jumper from NEXT? Who is your favourite!?