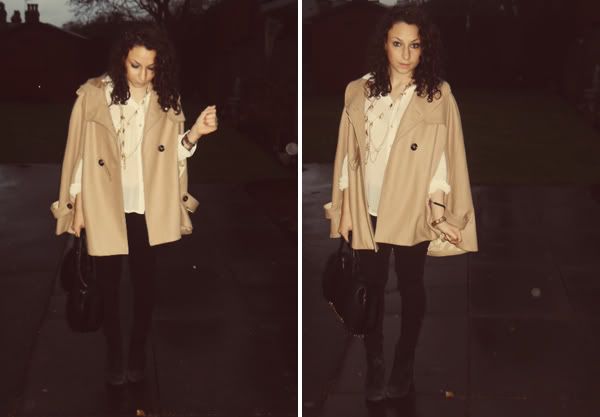 Cape – ASOS
, Boots – Jeffrey Campbell, Shirt – New Look,
Introducing my favourite Take10 challenge yet! But what could we expect from an item from
ASOS.COM
!
Even though I am not completely happy with my final photos, I am happy with my outfit and I don't think the photos do the outfit justice, unfortunately the cape challenge fell at a time where I was between England & Italy and I didn't have all of my clothes and neither my SLR camera… so maybe now I am back in Italy I will take more photos in the future!
I love seeing all of our takes come together like this! – This is exactly what this project is about!
Because I am not so happy with my Take10 photos, I thought I would include some Christmas snaps from my time in England whilst wearing the cape :)