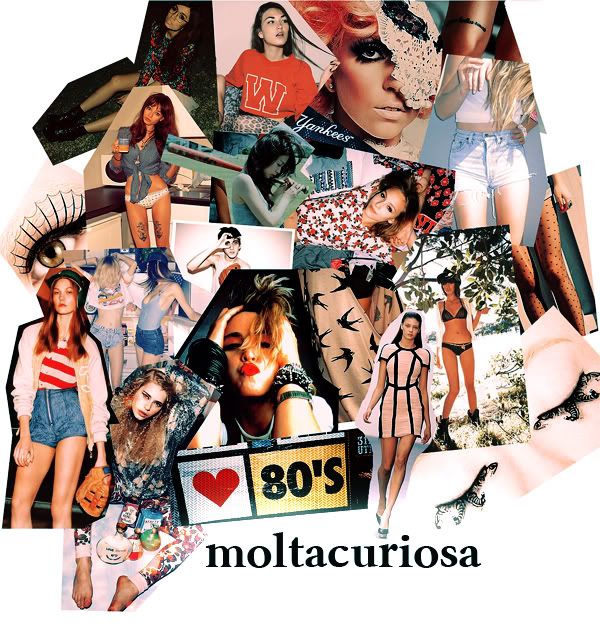 Short post…
(Well I had intended… took me along time to make this collage!)
Easter really was a silly time for me to reopen my blog… exams start next month & I have so much coursework so unfortunately I'm going to be slow with the old posting. Ill still be here though, so don't think I have disappeared! I have so many ideas for my blog I just really don't have time right now to update every day!
This is a collage of my current fashion inspirations, they may not necessarily follow any trends but its what I'm loving right now and you will see how i incorporate all these into my future outfit posts. I'm really loving the 1980s at the moment and the American high school sports look.. baseball jackets etc… I'm loving lace, birds, studs and huge eyelashes! You'll notice a lot of W
ildfox
I adore it!
Hope everyone is well…
Can people exchange links with me?
Being a new blogger I need all the help I can get!
Hope you all like my collage,
I had to cut it down a lot to fit on my blog, click on it to see the full version!