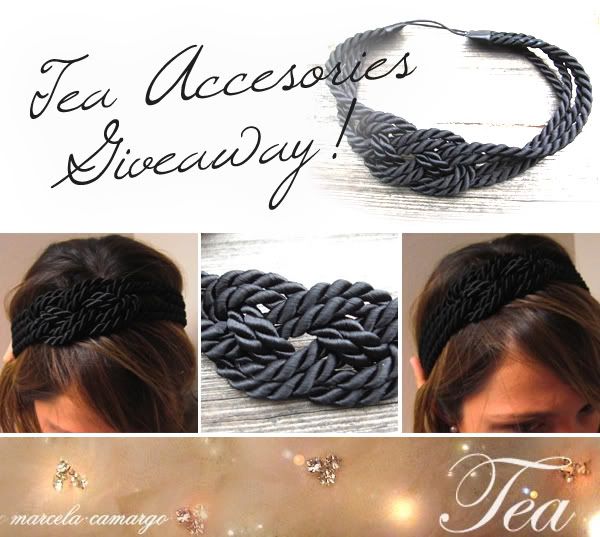 Been very busy as of late due to working full time, moving back home, visiting the boyfriend and decorating my room (painting everything white! John Lennon style!) So I apologise for the lack of real posts. The good news is I went summer shopping so I have many items to share with you just they are all sprung around the house due to decorating so I don't know where they are or have the time!
So after the success of my previous giveaway and the guilt I felt of only having one winner! Here is another from a very similar store.
Tea Accessories
in fact by
Marcela Camargo
.
"I've been making jewellery since 2004, it started as a hobby a way to escape from the day to day routine until I decided to pursuit it as a career. I spent a summer studying Jewellery & Design at the Central Saint Martins College of Arts & Design at London, UK. and I've distributed my creations to retail stores. Lately I've been working on headpieces and bib necklaces that are just a fabulous and fun way to personalize any outfit." – Marcela
This lovely Black Sailor Knot Headband, it is all handmade using twisted cord and elastic band at the end for perfect and comfortable fit. I have it with me now! Arrived this morning but unfortunately I have been painting all day so just haven't had time to photograph myself in it!
TO ENTER:
I understand the rules are the same as the last so make sure you let me know which you are following so I can add an entry for each one!
Good Luck!