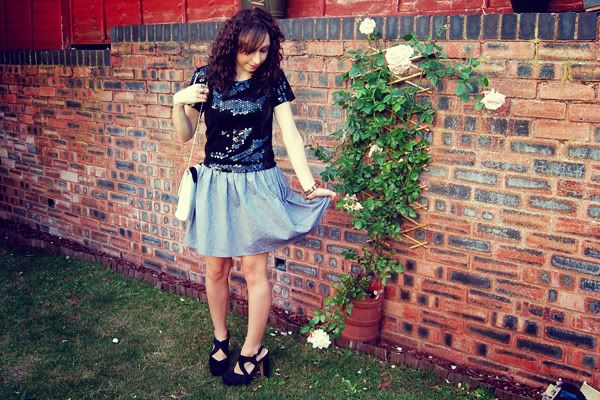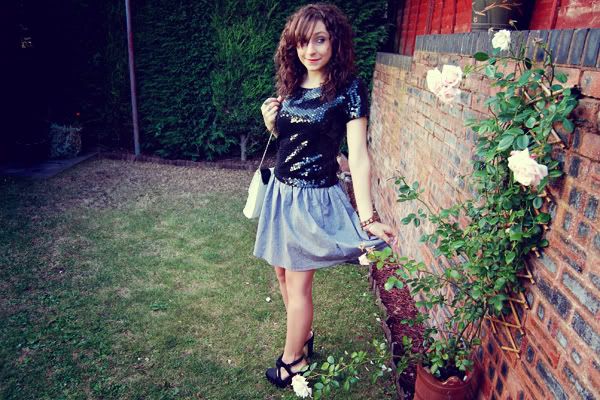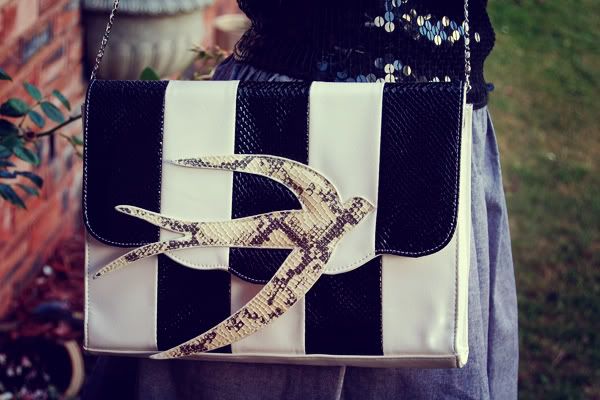 Top: My Mom's Wardrobe; Skirt: American Apparel; Shoes & Bag: Ioffer.com (Miu Miu Inspired)
So to my horror I noticed my Mom trying to throw this lovely sequin top away the other day, I never look through my Mom's wardrobe as I never think I will find anything but when I saw this I demanded it be mine!! So paired it with a recently American Apparel purchase for my summer holidays (which is the 27th by the way for 2 weeks). Don't know if you can tell but I've also had my hair done, a lot darker and a general clean up. - I am off to see Inception now as Leonardo is my actual love.

Quindi, per il mio orrore ho notato la mia mamma cercando di lanciare questo bel top di paillettes via l'altro giorno, non ho mai guardare attraverso armadio di mia madre come mai penso di trovare qualcosa ma quando ho visto questo ho chiesto che sarebbe la mia! Così è accoppiato con un recente acquisto di American Apparel per le mie vacanze estive (che è il 27 con per 2 settimane). Non so se si può dire, ma ho anche avuto i miei capelli fatto, molto più scuro e una pulizia generale up.