After a long wait due to me being here in Italy, we finally decided on a date for our next challenge,
The Tapestry Bowling Bag
from MATALAN. I was a bit disappointed with the size, as I think we all were… expected a bowling bag to be a bit larger however I am very happy with it and I am happy to say I have continued to wear it after the challenge many times! I think everyone did a great job with this challenge and after seeing everyone's images before taking my photo I thought I would be a little different and ditch the colour! I think we can really appreciate the tapestry against the black.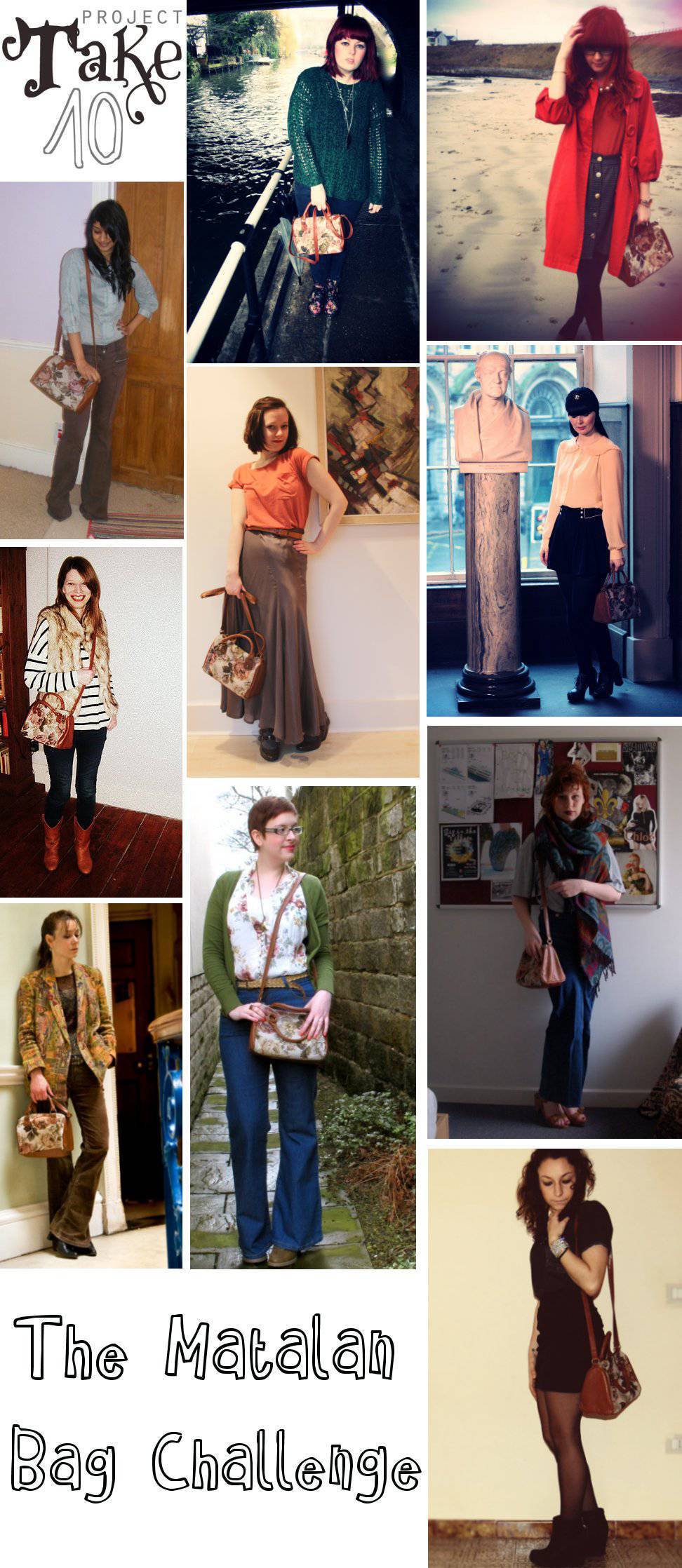 Sherin
,
Ellie
,
Vicki
,
Sarah
,
Harriet
,
Paula
,
Sabine
,
Jenny
,
MJ
, me