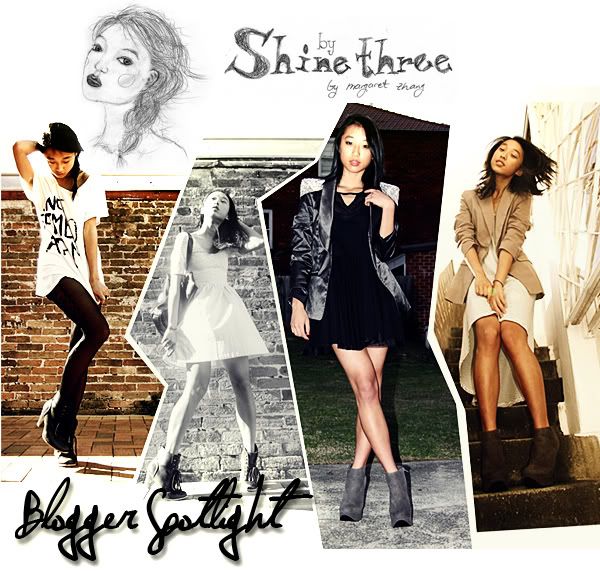 Margaret Zhang
from Sydney, Australia is the creator and fashionista responsible for one of my favourite stylish and creative blogs. I have been planning on featuring her for a while as her blog is a mixture of outfit posts, editorial reviews, sketches and her own designs. She has been blogging for exactly one year today and is consequently holding an amazing giveaway in celebration, therefore I thought this would be the perfect opportunity to share her blog
(for those unaware)
with you.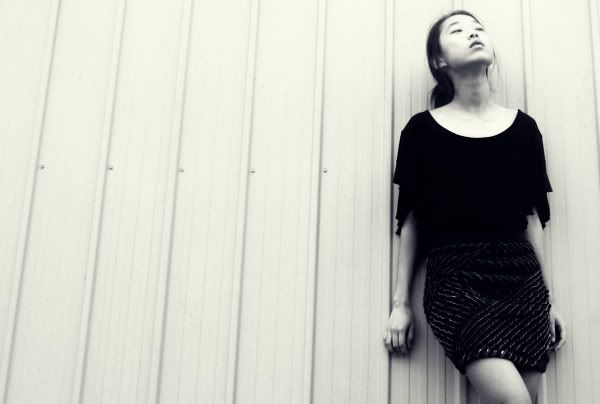 She describes her style as
"ridiculously eclectic and unpredictable"
and her inspirations include
Alexa Chung
and
Catherine Baba
, her photographs never seize to amaze and at only 16 she is sure to have a great future in the fashion industry.


GIVEAWAY
She is currently holding an amazing and generous giveaway due to 1 year of blogging, I truly encourage you all to go visit and enter her giveaway for those beautiful vintage pieces shown above!
HTTP://WWW.SHINEBYTHREE.BLOGSPOT.COM
Also if everyone who comments also followed me on bloglovin I would really appreciate it.